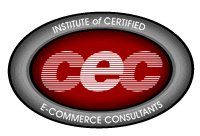 CEC ™ BENEFITS OF CERTIFICATION AND MEMBERSHIP
Achieve TUV Accredited ISO Certified Credentials and Certification
ISO 29990 Accredited Training
ISO 9001 Certified Quality
CHEA Standards Accord
ACBSP Accreditation Agency Standards Agreement
Take your resume to the next level with your new Computer Certification in ebusiness, project management or marketing.
To gain equal status for a job interview or to attain promotion. example: John Doe, CEC™, CIPM™, PME™
For prestige; for example, to gain acceptance or a title such as Certified with our Institute (See our Frequently Asked Questions)
Complete Registration & Certification, and CEC™ Certificate for your office. Right to Use Credentials on Resume and Business Cards while in good standing.
International Registration with the CEC ™ Institute on our World Wide Web Registry and the AAPM ™ Project Management Registry after certification.
Improve your education and resume so you can get that job you want or protect the job you have
Opportunity for Committee and Board Member position (Academic Faculty Designations Awarded) and To obtain qualifications and education previously missing in your portfolio
Other MOOC courses for CEC Certification
"ICECC" offered Newsletters and E-Zines and Discounts with Partners
Become a Fellow of the Institute or receive the CEC ™ Academic Award and publish your approved articles with the CEC ™ Institute.
CEC ™ Approved - Conferences, Seminars, and Networking Events
To gain recognition for knowledge and experience obtained in your profession
Increased self esteem and respect from others.
READ THE CEC REQUIREMENTS AND APPLY TODAY